Basketball is a game of numbers, with several statistics being used to measure a player's performance on the court. It is impossible to get away from stats these days as everything is measured.
One particular combination that stands out is the triple-double. If you're a basketball player, coach, or enthusiast, you might have come across this term and wondered what it means. So, what is a triple-double in basketball? In this article, we'll break it down for you, so you can have a deeper understanding of this remarkable feat.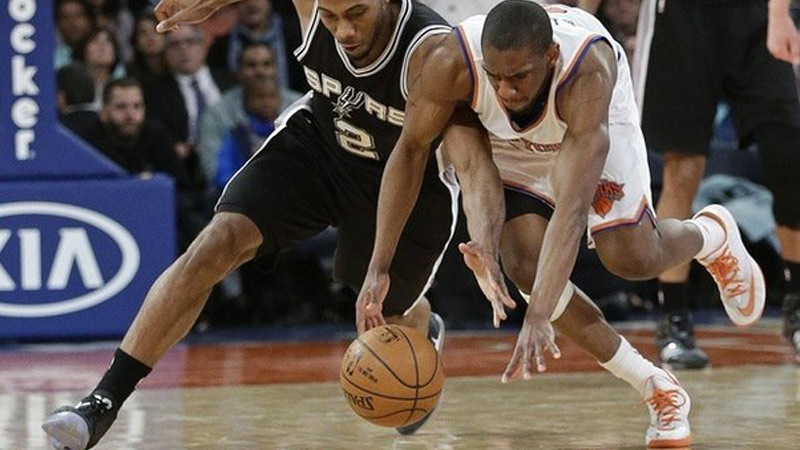 How to Score a Triple Double
A triple-double is recorded when a player reaches double figures in three statistical categories in a single game. Traditionally, this has been points, rebounds, and assists. However, steals and blocks are also considered nowadays. Therefore, a player can score a triple-double by accumulating 10 or more points, rebounds, assists, steals, and blocks. It's important to note that these numbers will vary depending on the game's pace, length, and the state of the match.
Which Players Have Achieved Triple Double Records
There are several basketball players who have made their mark in history by accumulating triple-double records. The most notable among them is Oscar Robertson, who holds the record for the most career triple-doubles. Known as "The Big O," Robertson achieved a total of 181 triple-doubles during his career. In the current era, Russell Westbrook has surpassed Robertson's record, becoming the all-time leader in triple-doubles in the NBA. As of the end of the 2020-2021 season, Westbrook has amassed 184 triple-doubles. These athletes' achievements underscore the sheer strength, agility, and versatility requisite to make such significant strides in the game.
One of the most distinguished women's player is Sabrina Ionescu, a professional basketball player for the New York Liberty of the Women's National Basketball Association (WNBA). Ionescu holds the NCAA record for triple-doubles, accumulating 26 across her collegiate career at Oregon. In the WNBA, players such as Sheryl Swoopes and Tamika Catchings have also recorded triple-doubles, demonstrating the exceptional talent and versatility required to excel in multiple aspects of the game.
What is a Double Double?
Now that we have defined what a triple-double, let's take a moment to understand what a double double is. A double-double is achieved when a player accumulates 10 or more points and 10 or more rebounds in a single game. This statistic is popular among post players who are often forced to make an impact on both ends of the floor. Double doubles are not as rare as triple doubles, but they are still a testament to a player's presence and impact on the court.
Frequently Asked Questions
Are triple-doubles important in basketball?
Yes, triple-doubles are essential as they indicate a player's versatility, impact, and contribution to the game.
Who has the most triple-doubles in NBA history?
Russell Westbrook holds the record for the most triple-doubles in NBA history, with 184 as of May 2021.
What is a quadruple double?
A quadruple-double is when a player records double figures in four statistical categories in a single game. It's incredibly rare and has only been achieved four times in NBA history. David Robinson and Hakeem Olajuwon are the only two players to officially record a quadruple-double.
What is an otherworldly achievement in the WNBA?
Achieving a triple-double is an otherworldly achievement in the WNBA, as it showcases a player's ability to contribute both offensively and defensively while leading their team to victory. Notable triple-doubles in the WNBA include Candace Parker's 36 points, 16 rebounds and 10 assists against the Detroit Shock in 2008, and Breanna Stewart's 31 points, 13 rebounds and 11 assists versus Las Vegas Aces in 2019.
Final Thoughts
Triple doubles are as remarkable as they are rare, with players often relying on a combination of scoring, rebounding, and passing to reach this milestone. As a basketball player, it's a great achievement to record a triple-double, and so it's essential to stay focused and disciplined on the court. With hard work, dedication, and practice, you can join the elite few who have reached this remarkable feat and take pride in your accomplishments.